Bio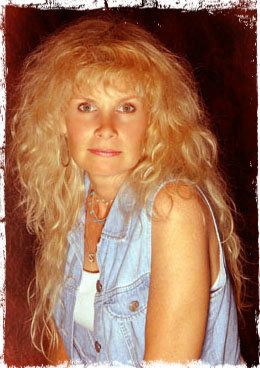 Sandi Bell was born to be a singer. Born in Rhode Island, Sandi grew up moving about the country, living in Minnesota, Kentucky, Alabama and California, learning to adapt to making new friends and learning new cultures at each destination. Sandi occasionally kids that she has lived North, South, East and West. An only child, and often alone, Sandi spent hours singing with old 45's that belonged to both her and her parents. Singing could be heard throughout the house ever since her parents could remember. On occasion you could find Sandi assembling her playmates, fully clad in white bed sheets for robes, singing Amazing Grace and performing to just about anyone who wanted to listen. Emulating the bands of the time was a common occurrence. Sandi started playing Cello at the age of seven in the school orchestra. When Sandi was nine, her parents divorced. Sandi and her mother moved from Alabama to California. Because her mother had to work to support the family, Sandi was on her own most of the time before and after school. She found her port in the storm by singing to records every chance she got. By high school graduation, Sandi was playing piano and guitar and her mind had been made up to become a singer. Initially singing multiple Barbra Streisand records each and every morning before and after school, Sandi became a self taught singer. 
In her early twenty's, Sandi hit the road with a few successful top 40 bands, living in hotel rooms on the road months out of each year. The stage became a place of familiarity and of identity for her. She pursued singing many genres during that time. She found the styles of the artists and captured the essence of their voices. Sandi's long career in entertainment features a few career highlights includes a fundraiser for the Parasol Foundation with some of the top music industry professionals, including Michael Bolton, Pat Boone, Stu Cook from Creedence Clearwater Revival, a fundraiser for Joni and Friends, a national organization that helps reach out to people affected by disability, opening for Air Supply at the Cherry Festival in 2010 in Southern California, as well as sharing the stage with along with Alan Parsons in 2012.

Now engaged with some great musicians doing 'countrified versions' of hit songs, the newest show called Hoots & Annie is starting to book Holiday and next season shows!

"It's all about the vocals isn't it." - Greg Kihn of KFOX radio.